What does the Bible have to say about gender?
The Bible for Normal People presents a one-night class with Austen Hartke exploring the Bible beyond the binary.
Purchase Access to Recorded Session
THIS COURSE COVERS:
The definition and history of gender diversity
Avoiding anachronisms when talking about gender in the Bible
The trajectory of inclusivity from Deuteronomy to Acts
Bible stories and how they apply to gender diversity
What might the Bible say to gender-expansive people today?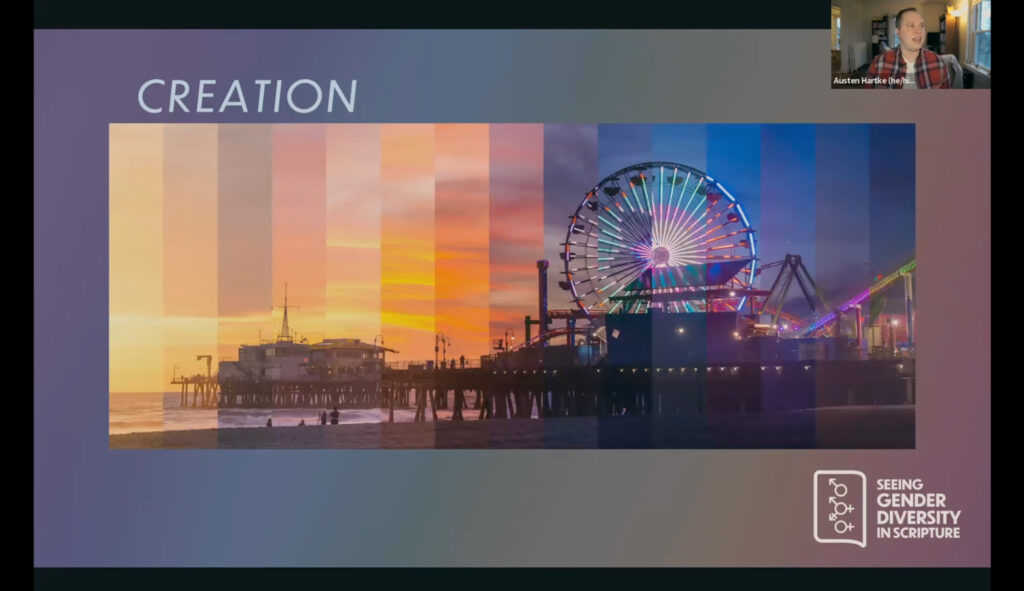 OUR INSTRUCTOR
AUSTEN HARTKE
Austen is the author of Transforming: The Bible and the Lives of Transgender Christians, a book on theology and personal narratives published by Westminster John Knox Press in 2018. He is also the founder and director of Transmission Ministry Collective, an online community dedicated to the spiritual care, faith formation, and leadership potential of transgender and gender-expansive Christians. Austen is a graduate of Luther Seminary's Master of Arts program in Old Testament/Hebrew Bible Studies, and is the winner of the 2014 John Milton Prize in Old Testament Writing from the same institution. From 2015 to 2018 he created one hundred videos for the Transgender and Christian YouTube series, which sought to share parts of the Bible that relate to gender identity and the lives of transgender individuals. Austen has published work in several anthologies including Violence Against LGBTQ+ Persons: Research, Practice, and Advocacy (Springer, 2020) and Rally: Communal Prayers for Lovers of Jesus and Justice (Fresh Air Books, 2020), and was chosen as a 2019 Bush Foundation Fellow. As a transgender person of faith, Austen's greatest passion is helping other trans and gender-expansive people see themselves in scripture.
BROUGHT TO YOU BY